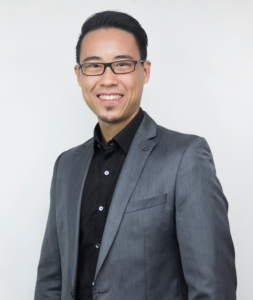 Ventured into establishing his own talent management and video marketing business at the age of 21. Daryll then merged his company and is the Co-Founder of OpenMinds™ Resources; together with his partners, growing the company's valuation to USD5Million in 4.5 years, being featured as one of Malaysia's best workplace culture and recognised by The Technopreneurs Association of Malaysia (TeAM) as one of the Corporate Development companies under the Malaysia's Startup Ecosystem Handbook. Daryll is also a part-time digital trainer at TAP by IACT and an occasional guest writer for The Star – Leaderonomics pullout.
Having founded two other businesses, he is actively involved in Entrepreneurship, Business / Partnership development, Social Media consultation, creative strategizing and talent development. He is also the Founder of PlaySafe, a social crime fighting initiative that focuses on making safety a right and not a luxury.
Specialising in creative marketing and ideation, he serves wholeheartedly to manage client relationships, consult industry leaders on social media positioning, oversee strategic digital solutions to solve business problems and to engage the intended target audience; building brands as a result. He is also heavily involved in startup development where he offers strategic business advice and solutions to budding entrepreneurs; ensuring grit and relentless tenacity as they journey through each season as a business owner.
Daryll is blessed to work alongside high profile brands / companies such as CIMB Group, Celcom, Nestlé, Sunway Group, Bosch, Snowflake Malaysia, Menarini Pte Ltd, HAUS Living Concepts, MICPA, KL SOGO, Shang Nest, Enfiniti Vision Media, Encorp Berhad and many more. He has also been active in sharing his passion on entrepreneurship, leadership and social media to various media, organizations and events such as Microsoft, MaGIC, Maxis Inspire, BFM, Monash University, Astro, Vulcan Post, IGNITE, Groupon, The Capital TV, IGEM, Human Resources and more.
As an entrepreneur, he strives to create purposeful jobs for willing workers, find solutions and build valuable products; actively nurturing high-performing teams and enhancing innovative thinking. His goal is to ensure business owners think beyond themselves; to build a lucrative business that has the resources to help the helpless while passionately doing what they love. He is passionate about building businesses, most importantly, entrepreneurs that will relentlessly persevere for a good cause.